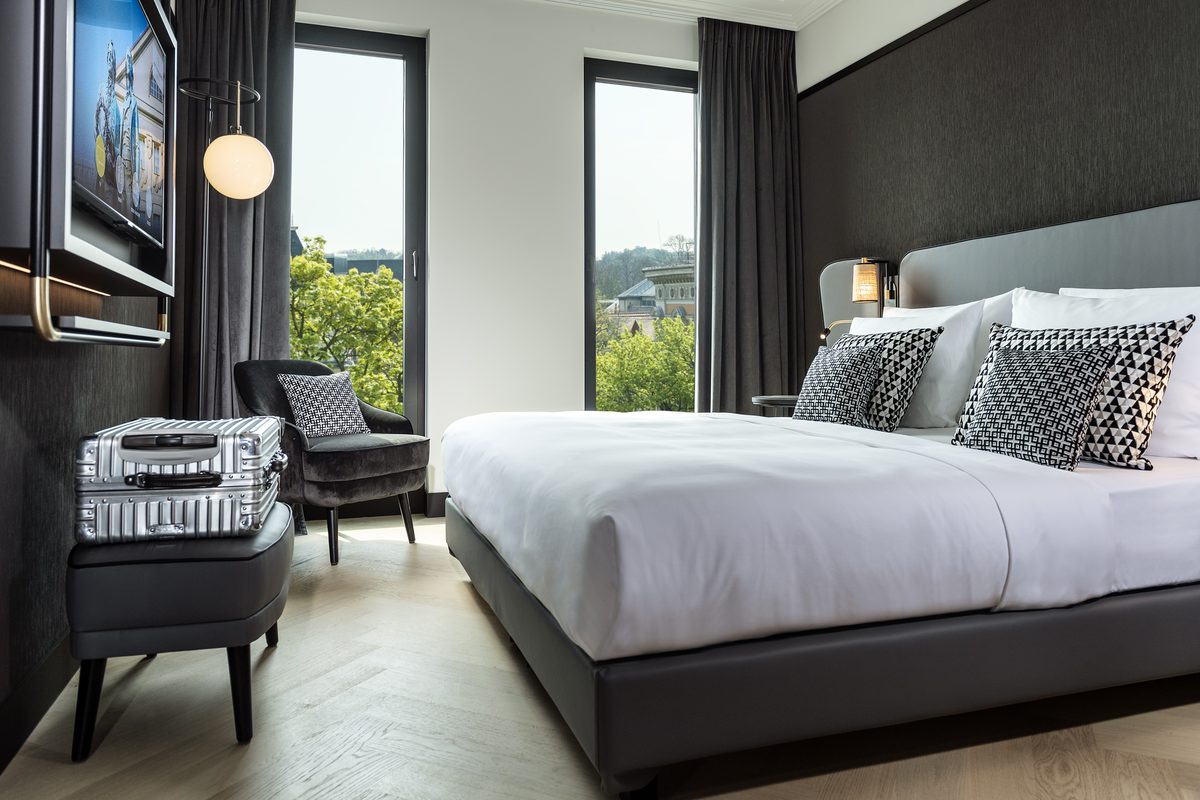 The new boutique hotel in the Smart Luxury category tempts with its style.
Schillerhof Hotel Weimar, located in a tenement house from 1835, has been completely modernized and extended by the OBAG Hochbau GmbH on behalf of the Hamburg B&L Group. The elevation from 1897 has been preserved and has undergone a comprehensive renovation.
The Hotel Schillerhof Weimar exemplifies the perfect combination of the latest standards and classic elegance. The newly restored neo-baroque facade, subject to the protection of monuments, merges with a modern new building with an original roof structure.
The hotel stands out for its consistency in maintaining style. Each interior is consistent, and attention to detail is visible to the naked eye in every hotel corner. Here, minimalism perfectly complements the neo-baroque accents, delighting its guests.
Schillerhof Weimar is the essence of uncompromising quality. It is also a unique place for our team. We were pleased to be part of this fantastic building transformation and equip it with our modular bathroom pods. During the production of this order, we had great joy working with such a professional and committed team.
We highly recommend you to visit the Schillerhof Hotel in Weimar.